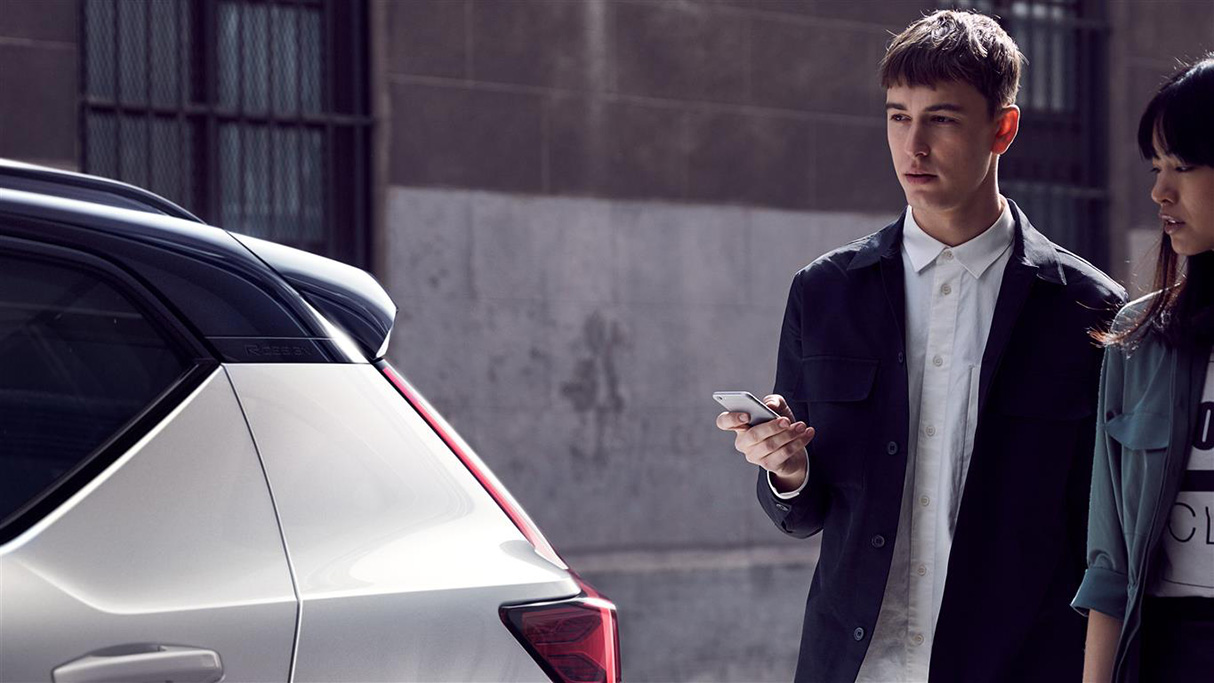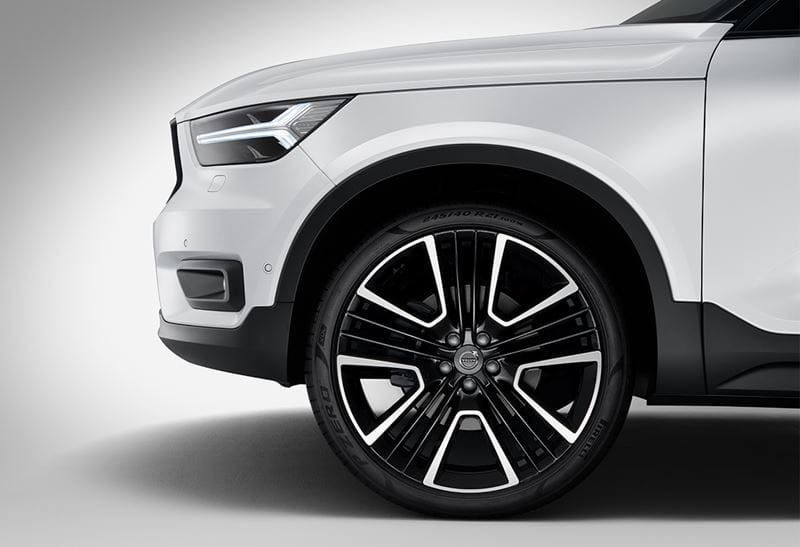 21" 5-Triple Open Spoke Alloy Wheel
These 21-inch, five-spoke accessory wheels accentuate the tough character of the Volvo XC40. A diamond-cut finish perfectly complements the car's bold, uncluttered lines.
Pack and load
Live your life to the fullest with accessories created to make your Volvo XC40 even more versatile.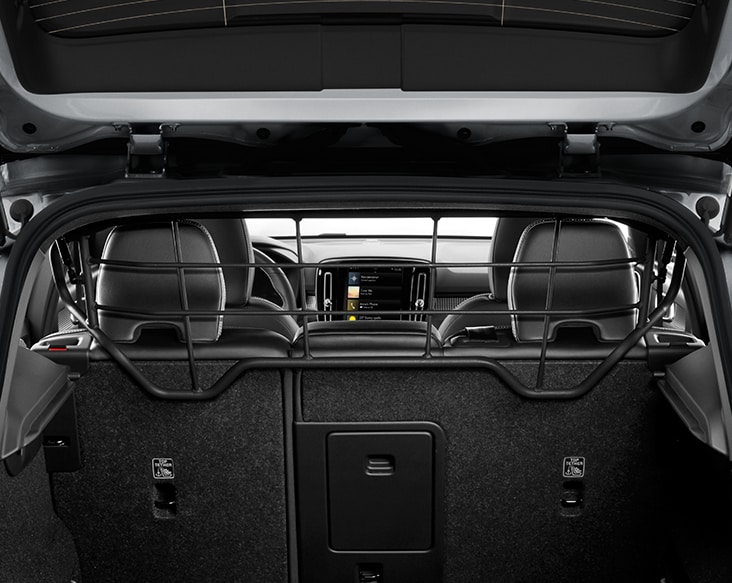 Protective steel grill
Our strong steel grill provides a sturdy barrier between the passenger and load compartments. Fitted using simple attachment points, it helps you transport your pet – or bulky loads – as safely and securely as possible.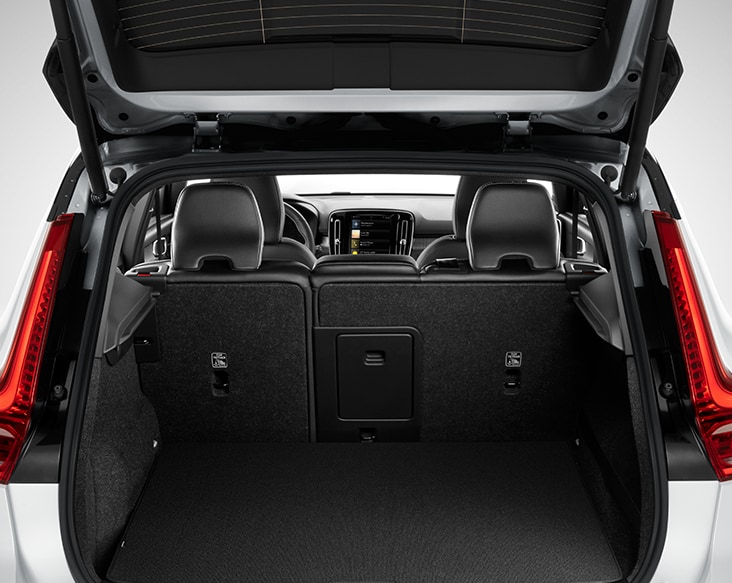 Reversible textile cargo compartment mat
This reversible mat has high-quality textile on one side and waterproof plastic on the other, to suit a variety of needs. Durable and practical, the mat also extends to protect the rear seat backs when they are folded down.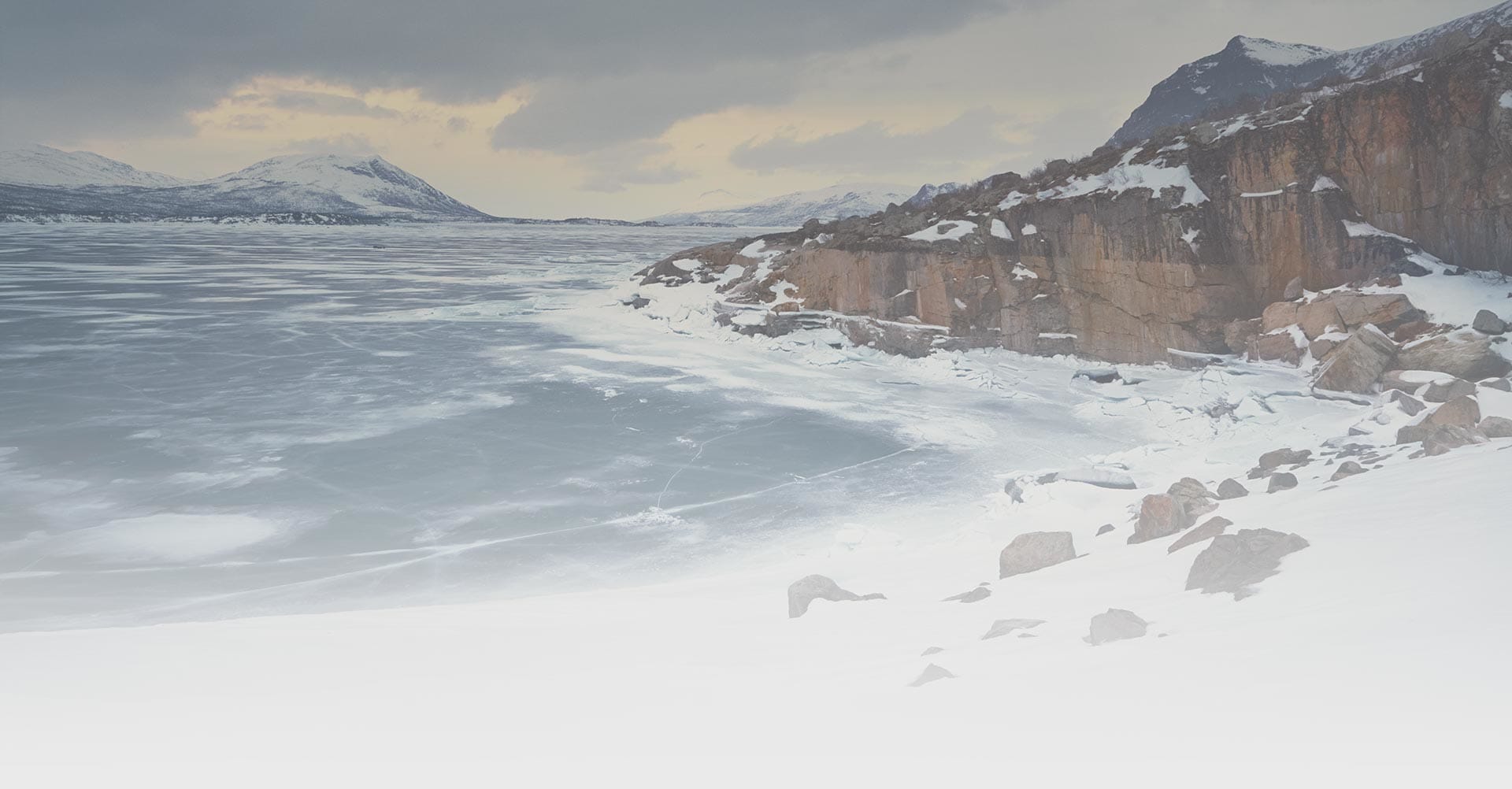 | The New XC40 | T5 AWD Momentum | T5 AWD R-Design |
| --- | --- | --- |
Engine
| | | |
| --- | --- | --- |
| Engine Description | In-line 4-Cylinder Turbocharged Engine | In-line 4-Cylinder Turbocharged Engine |
| Drivetrain | All-Wheel-Drive | All-Wheel-Drive |
| Number of Cylinders | 4 | 4 |
| Engine Displacement | 2.0 Liters | 2.0 Liters |
| Horsepower | 248 hp | 248 hp |
| Horsepower Rev | 5500 rpm | 5500 rpm |
| Torque | 258 lb-ft | 258 lb-ft |
| Torque Rev Max | 4800 rpm | 4800 rpm |
| Torque Rev | 1800 rpm | 1800 rpm |
| Fuel Type | Gasoline | Gasoline |
Fuel Economy (Estimated) MPG - Gas Models
| | | |
| --- | --- | --- |
| MPG City | 23 | 23 |
| MPG Highway | 31 | 31 |
| MPG Combined | 26 | 26 |
Capacity
| | | |
| --- | --- | --- |
| Fuel Capacity | 14.2 gal. | 14.2 gal. |
| Cargo Capacity | 57.5 cu.ft. | 57.5 cu.ft. |
| Seating Capacity | 5 Passengers | 5 Passengers |
Weights
| | | |
| --- | --- | --- |
| Total Weight | 3729 lbs. | 3756 lbs. |
Exterior Dimensions
| | | |
| --- | --- | --- |
| Height | 65.3 in. | 65.3 in. |
| Length | 174.2 in. | 174.2 in. |
| Width | 75.2 in. | 75.2 in. |
| Wheelbase | 106.4 in. | 106.4 in. |
Interior Dimensions
| | | |
| --- | --- | --- |
| Head Room Front | 39 in. | 39 in. |
| Head Room Rear | 39.1 in. | 39.1 in. |
| Shoulder Room Front | 56.7 in. | 56.7 in. |
| Shoulder Room Rear | 56.3 in. | 56.3 in. |
| Leg Room Front | 40.9 in. | 40.9 in. |
| Leg Room Rear | 36.1 in. | 36.1 in. |
| Hip Room Front | 54.7 in. | 54.7 in. |
| Hip Room Rear | 54.6 in. | 54.6 in. |
Environment
| | | |
| --- | --- | --- |
| Environmental Classification | ULEV-II | ULEV-II |